Amenities & Business
Darley Abbey Historical Group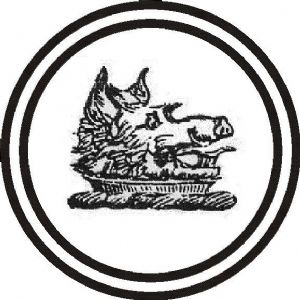 The Darley Abbey Historical Group was formed in 2004 and brings together people from all walks of life who enjoy a common interest in the topic and especially the long and unique history of our village and its surroundings.
New members are always welcome and we offer a varied programme of events throughout the year – with talks on a wide range of subjects and a number of visits to sites of historical interest. The meetings take place on the 3rd Friday of the month and we charge a small fee of £1 for members and £3 for visitors.
Additionally, the Group has been instrumental in promoting the village and the part it plays in what is now designated as the Derwent Valley Mills World Heritage Site. In 2017 we held an archaeological dig which received county-wide acckaim.
Annual Membership :- £10.00 payable January*
Meetings :- Members £1.00 Visitors £3.00
For 2018 - Special Membership Offer to 2017 non-member, Ice House Dig volunteers >> Your meetings fee will be refunded for each meeting (up to 10) you attend in 2018 << Call it a small Thank You!
* Membership can be paid by Cash or Cheque to the Treasurer . We can also accept payment by Bank Transfer to A/c: 65131202 Sort: 08-92-99 Please quote as your reference, "SUBS - your surname" e.g. SUBS-SMITH
For further information on joining us and/or attending any of our up-coming events, please telephone the Chairman, Alan Bradwell on 01332 557203 or come along to any of our meetings, which are held in the Darley Abbey Village Hall in Abbey Yard off New Road.
Final events for 2017
15 December - End of year get-together (Dutch buffet) and speaker of some repute!
Arranged events for 2018
19 January - AGM, plus Marie Gibson - Derby CAMRA WW1 Pubs Project
16 February - Tony Lintott - The Ice House Project
16 March - Alan Bradwell - Mapping Darley
20 April - Laura Binns - Trent and Peak Archaeology and the Darley Dig Experience
5 May - DAHG Open Day and Fayre in the Village Hall
18 May - Brian Stone - Sherwood Foresters at the Battle of the Somme
15 June - John Mottram - Mountain Rescue
20 July - Jonathan Oates - St Chad
No meeting in August save the Committee meeting
21 September - Colin Stuart - From Medieval Priory to Elizabethan Mansion
19 October - Tim Cottman - Life of William Cottman, Awarded VC
16 November - Richard Stone - Medieval Luttrell Psalter
Now visit the DAHG website: https://darleyabbeyhistoricalgroup.wordpress.com